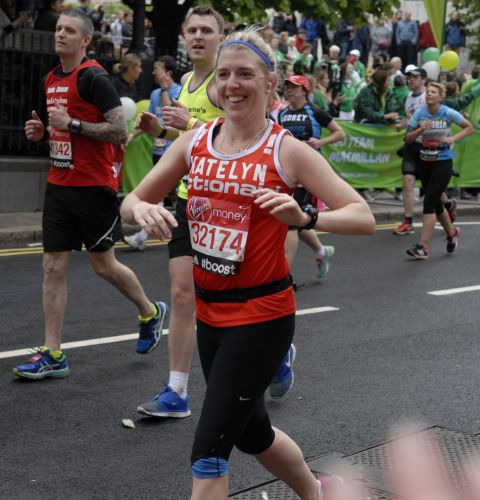 Great Birmingham Run
Race through Birmingham's iconic route in the Great Birmingham Run
Date

1 May 2022

Location

Birmingham

Registration fee

£36

Sponsorship target

Raise as much as you can
Sign up for the Great Birmingham Run!
This amazing course through England's second-largest city is not to be missed. The city comes alive as thousands of runners descend on the West Midlands to race through a number of the city's most iconic landmarks.
Support ActionAid with a 13.1 mile route that you'll never forget. 
What is the Great Birmingham Run, and what's the route?
This iconic half-marathon, officially the Simplyhealth Great Birmingham Run, takes place on Sunday, 1st May. It will start at Broad Street and finish at Jennens Road and the Aston University Campus Charity Village. See the full route below.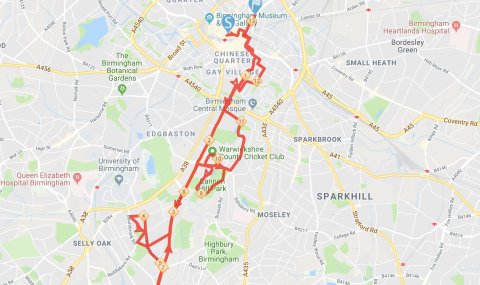 What can I expect if I sign up?
Lots of support from ActionAid! There's no fundraising target, but we'd love to support you to raise as much money as possible to help change lives of women and girls.
Explore our resources for runners here, including training and nutrition guides. 
I did my first 12km last week and needless to say, 6 days on, I can still feel the pain! But I will be running/plodding for ActionAid again and again, because I know how even the smallest donation can have a major impact on the lives of girls around the world.

Claire Smith, ActionAid runner
How your sponsorship money could help
Mitu was abandoned by her parents when she was three years old. Since the age of 10, she has been living in the ActionAid Happy Homes centre, which provides safe accommodation for girls who would otherwise be living on the streets of Dhaka, Bangladesh.
Many girls who come to the centre have been victims of exploitation, suffering physical, mental and sexual abuse whilst living on the streets. We give them free healthcare and counselling, and provide education and vocational training so in the future they can earn a living.
Mitu now regularly gets top marks in her school exams and has won awards for her painting and drawing.
With your support, we can help make sure that other girls like Mitu receive an education. 
Get free materials and advice
We've got lots of useful training and fundraising goodies to help you with your event.
Pay in your sponsorship money
Thank you so much for your incredible support – you are changing lives, for good.

Contact us
If you have any questions or need support with your fundraising, please get in touch. Email events@actionaid.org or call 01460 238 000.
Page updated 12 October 2021