London Marathon: Race Day
Race day is just around the corner on Sunday 3rd October - we hope you're feeling excited and ready to run!
Please take a moment to read the below ahead of the big day. It includes useful information about where to look out for our ActionAid cheer point and our post-race reception event where we'll be waiting to congratulate you.
If you have any questions, please don't hesitate to get in touch. You can call us on 01460 238 000, or email events@actionaid.org - we look forward to hearing from you.
Spot our cheer point
We've been saving our voices to cheer you on and we'd love your friends and family to join us at the ActionAid cheer point! We'll be trying to spot you between mile 18 and 19 at North Colonnade, near Cabot Square, Canary Wharf, and hope to see them there.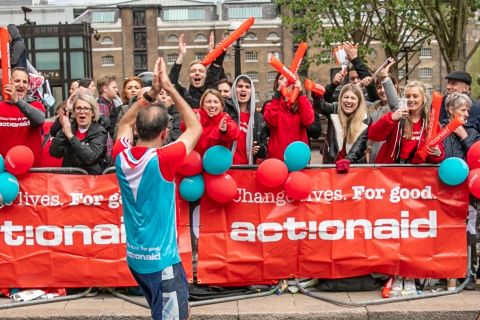 Celebrate at our post-race reception
To thank all of our runners we're hosting a post-race reception at the Institute of Directors, which is conveniently located just behind the finish line on Pall Mall.
Waiting for you will be food, refreshments, and a well-deserved massage from one of our sports therapists. We'd love to congratulate you in person so please do come along! We have worked with the venue to ensure Covid safety regulations are in place, and if possible please limit the number of friends and family you bring along to make sure there is enough space for runners.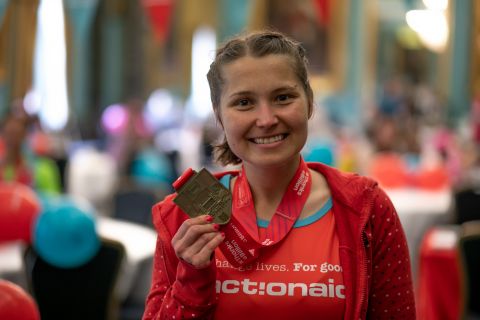 A huge thank you for all of your brilliant fundraising efforts. Your support is making an incredible difference to the lives of women and girls living in poverty. 
See you at the finish line!
ActionAid cheer point supporting our team in 2019: ActionAid
Page updated 14 September 2021