Working with groups and clubs across the UK
Partnering with ActionAid
ActionAid works with clubs, groups and organisations across the UK, including Soroptimist International, Rotary and youth clubs. Our groups do vital work raising awareness, funds and working with us to fight for the rights of the world's poorest women and children.
From organising a fundraising event to hosting a talk, charity of the year partnerships to signing a petition, there are plenty of ways that your group could support ActionAid to change lives for good.
Want to find out more? Book a speaker
We have a network of development, campaigning and fundraising experts who would love to give an inspirational talk to your group to show how your support could create lasting change. We are happy to travel to attend your events, meetings or activities, completely free of charge, to tell you more about ActionAid and how we can work with your organisation.
Host a talk
We can send speakers across the UK, to tell you about our work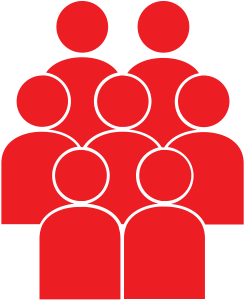 Working together
We will work with your group to fundraise and campaign
Change lives
From education to women's rights, your support can change lives
Contact us
If you have any questions about your event, or need any extra support with your fundraising, just get in touch with us!
events@actionaid.org
01460 23 8000