This Christmas, millions of girls are living in fear. In countries torn apart by conflict, girls are facing unimaginable hardship and trauma.
In Gaza, four-year-old Assenat gets very frightened when she hears planes overhead. Every night, thousands of children in Gaza suffer from nightmares and bedwetting, signs of the severe emotional distress they feel from witnessing violence and destruction.
When they wake up, these children cannot even turn on a light for comfort. Since Gaza's only power plant was shut down, families like Assenat's are only getting four hours of electricity a day. Assenat's mother, Rewa'a, says: "They are living in fear, they can't sleep most of the time." Many are too scared to go to the toilet in the night, and without light, older children can't do homework.
Post traumatic stress disorder symptoms are rife among young children
When nine-year-old Dima (above) first attended counselling at an ActionAid family centre in Rafah, Gaza, she did not speak. On her second visit she drew a picture. The image depicts F16 bombers flying overhead, dropping missiles onto her house. Her father lies dead on the ground while she stands watching.
"The sound of the fighter planes reactivates their minds and their trauma; they are expecting the war will come once again," says Amna, a pyschologist at the centre, where workers run art and drama based activities to help children overcome their PTSD symptoms.
It is still early days in Dima's treatment: her counsellors have started seeing progress, but more support is needed to enable the centre to continue helping Dima and children like her.
Sponsor a child this Christmas
Through child sponsorship, ActionAid's local staff and partners provide direct support to girls like Assenat and Dima.
• We help provide rechargeable lights and street lighting so girls don't fear each nightfall, and to make early morning walks to school less dangerous
• We support pychosocial services and family centres to help children overcome trauma and PTSD symptoms
• We provide backpacks, pens, pencils and stationery supplies so children can go to school
This Christmas, will you help bring hope for the future to girls at risk in the world's toughest places?
Support our Christmas charity appeal
By sponsoring a girl this Christmas you will be supporting a whole community to build a future where girls can thrive.
Our local staff and partners understand the deep rooted problems facing girls in the communities where we work. We make sure girls have enough to eat, an education and shelter. For girls living through conflict, we help run safe spaces like the Al-Aqsa club in Gaza, where they can start to address the trauma that they have experienced.
We work with communities to help protect girls from violence and challenge discrimination, so that they can grow up to take control of their own futures.
Your sponsorship will make a huge difference to a child's life this Christmas.
What to expect when you sponsor a child this Christmas
As their only sponsor, you'll have a special relationship with your sponsored child. As soon as you sign up to be a sponsor, we'll send you a welcome pack with a photo of the child you're sponsoring and their story so far. And that's just the start of the journey you'll go on together.
You'll get two handwritten messages a year from your child telling you about them and their life – they might be letters, drawings, or postcards – plus detailed updates about how they're getting on from our staff in their country.
You can write back to your sponsored child. Over time you'll get a new photo at special milestones so you can see them grow and thrive.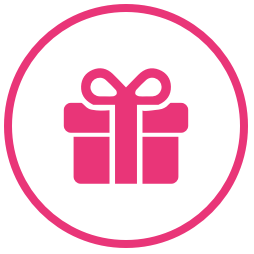 Sponsor a child as a gift this Christmas
You can even sponsor a child as a gift for a friend or family member. Just tell us a few details and we'll set everything up for you.
Where your sponsorship money goes
Sponsoring a child costs just 65p a day. 80% of your sponsorship money goes overseas to help your child and their community, and the remaining 20% is invested in the UK on public education and finding more sponsors.
The community where your child lives knows best what challenges he or she is facing. That's why the community decides where the money is needed most and what it should be spent on.
You can be sure we'll achieve as much as possible with every pound of your sponsorship money. And you'll see the difference you're making to your sponsored child's life through regular updates on how your money's being spent.
Photo credits: Celia Peterson/ActionAid