Here is everything you need for a Big Me day to remember! Your pupils could write a letter to their future selves, map out their journey to becoming Big Me or tackle our "work-search". You can use our case study posters to bring ActionAid's work to life and spark discussion.
You can help the world's poorest children fulfil their dreams by using our fundraising goodies to raise money. A gift of £300 from your school could educate ten children for a whole year, helping them to grow up to be the Big Me they dream of.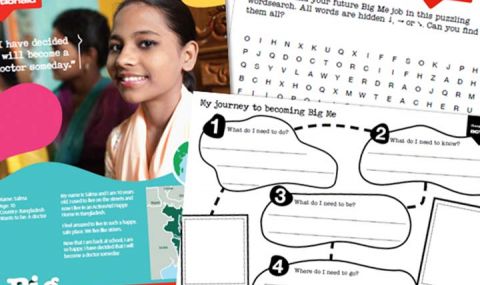 Resources and activities
Includes an assembly, case study posters and literacy activities.
Resources and activities
If there's anything you can't find or if you need more information, please get in touch by emailing events@actionaid.org or calling 0203 122 0535.
Page updated 7 December 2020