Start fundraising
1

Set up your JustGiving collection

Create an online collection via JustGiving. Your page will be automatically populated with information about the appeal, so your friends and family will know how their donation will make a difference.

2

Spread the word

Share the link to your page with friends, family and work colleagues and ask if they're able to make a donation to the emergency appeal. 

3

Choose your own challenge

If a collection is not for you, could you challenge yourself to a sponsored run, walk or cycle? Organise a virtual quiz and donate the entry fee? Or host a dinner party?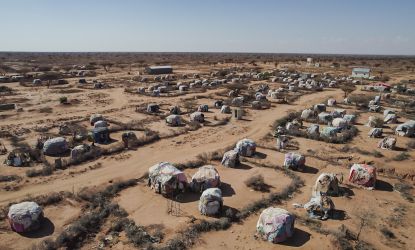 What is happening in East Africa?
Millions of people across Eastern Africa are facing severe hunger following four years of failed harvests, erratic rainfall and rocketing food prices.
There has been widespread crop failure and death of livestock in the worst affected areas, causing families to sell their remaining assets at significantly lower prices and leave their homes in search of food and water. 
The war in Ukraine has also caused global food prices and energy costs to rocket, which is disproportionally affecting those already experiencing hunger in Eastern Africa. Families are paying double, triple, or in some cases nearly four times what they were paying for food a few months ago.
About ActionAid
ActionAid is an international charity that works with women and girls living in poverty.
Our dedicated local staff are changing the world with women and girls. We are ending violence and fighting poverty so that all women, everywhere, can create the future they want.
We operate in rural and urban communities across Asia, Africa and Latin America.
We're committed to ending the cycle of violence in communities around the world, enabling women's economic empowerment, and supporting women's and girls' rights during humanitarian crises.
Where your money goes
90% of your donation will go directly to the East Africa Food Crisis Appeal.
10% of your donation will be retained for ActionAid's Emergency Action Fund which will only be used for ensuring we are prepared and able to respond quickly and more effectively to future emergencies and crises.
If the total amount raised for this appeal exceeds the funds needed for the response, ActionAid will transfer the remaining balance to the Emergency Action Fund. All Gift Aid claimed on donations will fund ActionAid's work across the world, wherever the need is greatest.
A woman walks past dead cattle on the outskirt of Dahably village in Wajir county in Kenya. ED RAM/ AFP / Getty Images.
Page updated 15 June 2022