Meet the policewoman tackling period shaming
Meet the policewoman tackling period shaming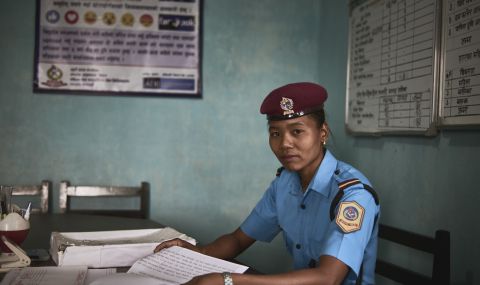 A woman on a mission
23-year-old Rajkumari, is a woman on a mission.
A fully trained police constable, she is passionate about ending one thing – chhaupadi, an ancient period shaming practice in parts of western Nepal.
"We need to stop chhaupadi. It is harmful and has a very bad effect on women and girls."
Girls are banished from their homes during their periods and forced to live alone in isolated huts, because they are believed to bring bad luck.
Ending myths about chhaupadi
Rajkumari is determined to end these damaging myths, and works closely with an ActionAid local partner to do this.
She puts on street dramas and broadcasts on local radio to spread the anti-chhaupadi message. She also runs awareness raising sessions in schools.
"In some cases, women and girls are losing their lives, they are dying in the hut, so it must be stopped."
If she hears of a case, her approach is to intervene if she can. If the location is too far away, then she works with the media to try to shine a spotlight.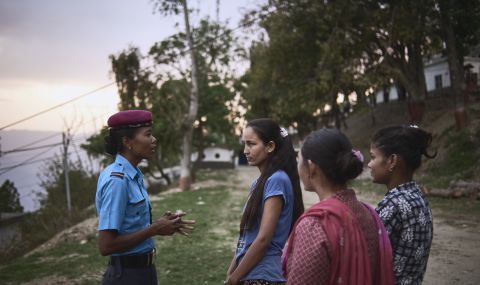 Making chhaupadi a thing of the past
Although chhaupadi has been illegal in Nepal since 2005, deeply-held views mean it continues.
Rajkumari said there has been a reduction in cases since the changes in the law and due to awareness raising campaigns.
"People are a little bit afraid, they think that if they continue chhaupadi, the police will come and arrest them."
But tackling chhaupadi is a big challenge. A couple of years ago Rajkumari faced huge pressure from the community not to register a case.
"People from the community came and said: 'It's not good to intervene in our culture."
In the past four years, she has only managed to register one chhaupadi case in Doti district.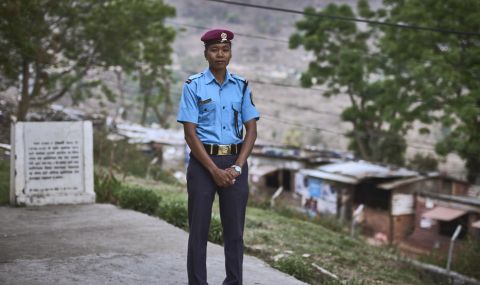 Working tirelessly to end discrimination against girls
Rajkumari is determined to keep going though, and to celebrate gradual progress.
"Previously, girls were not allowed to go to school during menstruation. But now, they are going to school.
"Previously there were no facilities offering girls the sanitary pad, but now the school is distributing sanitary pads for girls."
With the help of local leaders and policewoman like Rajkumari, ActionAid Nepal have seen more than 1,400 women of reproductive age stop practising chhaupadi in the past 10 years.
ActionAid and its partners have also helped to establish at least 11 'chhaupadi–free' communities in western Nepal in the past five years.
"I hope that, whatever we have faced now, girls will not be able to face this kind of discrimination in the future."
Donate to help support the work of community heroes like Rajkumari
Photos: Poulomi Basu/ActionAid