Six things you should know about sponsoring a child
4 July 2016
Sponsoring a child is a really fulfilling thing to do - for you, the child and their whole community. And because ActionAid does child sponsorship differently to other charities, people often have questions about our approach and what to expect. So we thought it was worth answering them here. If you're thinking of becoming a child sponsor, then read on!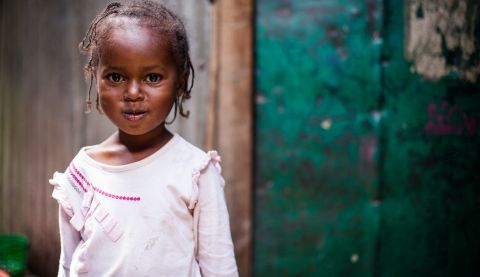 Where does my sponsorship money go?
We've spent more than 40 years developing the most effective way of using supporters' donations to bring about lasting change for sponsored children and their communities. 
How do we decide where your money is spent? We don't. We ask communities and our local staff in the communities where they need it the most and let them decide.
So 80% of your sponsorship money goes to your child's community, while we invest 20% on public education and finding more sponsors in the UK. 
We have learned from years of experience that a child can't be helped in isolation from their community. To single out a few lucky children to receive special education, gifts or other individual benefits would only encourage dependency and wouldn't help them to improve their standard of living in the long term.
How do we decide where your money is spent? We don't. We ask communities where they need it the most and let them decide.
For example, if the land in the area where a child lives is infertile and food is hard to grow, that child will not be able to support either themselves or their family when they have left school. Equally, if there is no clean water supply, people will continue to get sick. We believe the best way to help is by tackling the root causes of poverty.
Sponsorship money helps the community as a whole, so children have a healthy and safe place to live and grow up.
Lasting progress can only be made by helping families and communities to identify their own problems and to work together to find their own solutions. 
How does my sponsored child benefit?
Child sponsorship was originally set up, back in the 1970s, to provide a few children with the books, uniforms and equipment needed to receive an education. However, over the years our experience showed that children could only make so much progress without their family and community thriving around them.
So our child sponsorship programme has evolved to help the whole of the community in a long-term and sustainable way by providing clean water, healthcare, agricultural programmes, income generation schemes and education centres in areas where schools were not available.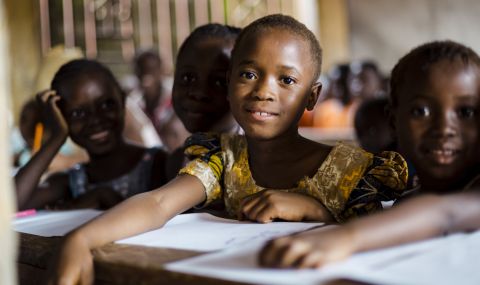 As a sponsor you will receive regular messages from your sponsored child and updates on their progress, as well as reports from the community on how your money is being spent to change lives.
All these programmes are linked together: we know that if a child is hungry or is constantly ill through lack of clean water and healthcare, their ability to attend school will be seriously affected. 
As a sponsor you will receive regular messages from your sponsored child and updates on their progress, as well as reports from the community on how your money is being spent to change lives. You'll see your child grow and develop  – thanks to your investment.  
How are children chosen for sponsorship?
Once a community has agreed to work with ActionAid on child sponsorship, our local field staff and partners visit families and explain how sponsorship works. There is no 'active' selection process for child sponsorship: the only requirement is that the children and their parents must be willing to take part.  
We regard the relationship between sponsor and sponsored child as a partnership. Our staff explain to the children that they are acting as ambassadors for their community. They explain that people in the UK want to help them and that they have one supporter in particular who they are linked to.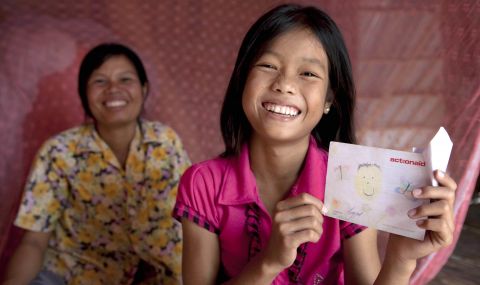 It is our hope that by writing to one another, the supporter and sponsored child will get to know each other and learn about their lives. And this hope has been borne out by thousands of sponsors from the UK and children all over the world, who write to each other and share messages and drawings.
When will I see the difference my support makes?
One of the benefits of sponsoring a child is being able to see first hand the difference your support is making. It's incredibly rewarding to see an improvement over time in your sponsored child's handwritten messages and the accompanying updates on their individual progress.
Because we run sponsorship in some of the poorest communities in the world, your child will face challenges. They will live in an area affected by poverty, which is likely to have few schools and very little opportunity for community development. They're unlikely to have seen picture books or television or to have used pencils before attending school.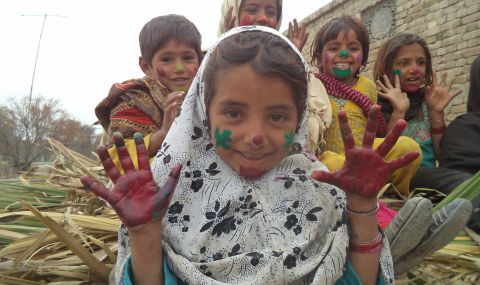 In the poorest families, children may also be needed at home to help with household chores and farming activities, which may be urgent priorities. Their parents, however caring and encouraging, may not be literate themselves and so be unable to help. This situation of course, is the same for nearly all sponsored children.
So it's all the more rewarding when you see the small improvements you have helped to bring about: when you notice your child's handwriting is better, they can spell a long word, or they send you examples of the sums they're doing at school.
How long will my sponsorship last?
There is no set sponsorship period, but it's fair to say lasting change doesn't happen overnight.
As a sponsor, the idea is that you will see a child through their formative years, and help them as they grow up. This means making a long-term commitment to a child and their community.
There's no minimum requirement but most of our sponsors tend to find five years is a natural amount of time.
What happens to my sponsored child afterwards?
You can end your sponsorship at any time, for any reason, without causing any harm to your sponsored child. Because of how ActionAid works, your child and their family will continue to benefit from our investment. Projects are designed to benefit all families living in the area regardless of whether or not they are part of the child sponsorship scheme.
Can I visit my sponsored child?
Yes! For many people, a visit to meet a sponsored child or to see an ActionAid project is a transformative experience and the best way to see how their support is making a difference. 
Being in your sponsored child's home and village (and meeting the field staff who turn your support into life-changing work) can put everything into context, and we wholeheartedly encourage our supporters to go and see our work first hand.
We can't cover the costs of your visit, but our local staff will help you make arrangements to meet your child. (For security reasons you must be accompanied by an ActionAid staff member).
We usually request two months' notice to organise a sponsor visit, so if you think you might like to make a trip, please get in touch so we can start making plans.
Ready to start sponsoring?
Your long term support can change a child's life, helping them to become better equipped for a self-reliant future and also develop the resources and prospects of the whole community. Thousands of children around the world are hoping to be sponsored.
Start your child sponsorship journey now
Photos: Sheldon Moutrie/ActionAid, Greg Funnell/ActionAid, Harry Freeland/ActionAid, ActionAid, Savann Oeurm/ActionAid.