Cyclone Idai in Southern Africa 2019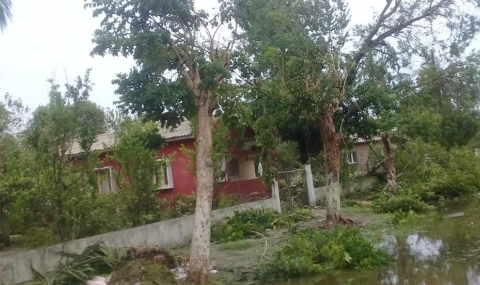 What was ActionAid's response?
ActionAid's initial response included distributing food, blankets, water sterilising tablets, shelter, clothes, mosquito nets and sanitary protection for women and girls in the three countries.
Initial emergency response 
In Mozambique, ActionAid distributed sanitary kits, school books and established women-friendly spaces.
In Zimbabwe, ActionAid provided thousands of kilograms of food and cooking oil, distributed sanitary pads, underwear packs, towels and soap. 
In Malawi, ActionAid reached around 12,700 people with our initial rapid response. We worked with local women's forums to ensure the protection of women and girls in evacuation camps, and distributing food, lamps, utensils, sleeping mats, soap and mosquito nets.
Long-term response:
In Mozambique, ActionAid is training women in farming to support their livelihoods and there are plans to distribute agricultural tools to 2,000 people. 
ActionAid has started to repair and rebuild schools and reconstruct shelters for affected people in all three countries. 
A huge thank you
We'd like to thank everyone who makes this support possible, including the DEC, The Alborada Trust and many individual supporters.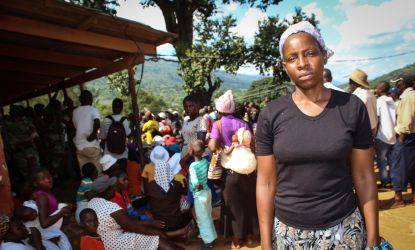 Women-led emergency response in Zimbabwe
Majiva, a survivor from Chimanimani, Zimbabwe is a mother of three. All of her children and her mother went missing after Cyclone Idai struck and caused heavy rainfall and flooding in her neighbourhood.
Majiva was carrying her baby on her back while her other two children were by her side as she attempted to cross a flooded road. The intensity of the rain increased causing the baby to slip off Majiva's back and sweeping away the rest of the family.
My house has gone along with all my family members, I am left all alone. I used to run a flea market, it's all gone. I don't have my national Identity card as well as my passport, and don't know where I will start from."
ActionAid has set up women-friendly centres in Zimbabwe where Majiva, and others like her can get the psychological support they need after the traumatic effects of the cyclone.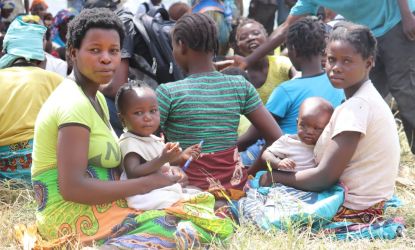 Helping women with life-saving support
When the cyclone struck Mozambique, Regina lost her home.
She is 30 years old and is now living in a camp for displaced people, with her twin children.
Thanks to support from ActionAid donors, we helped Regina - and many others who lost their homes - by setting up camps and providing essential relief items.
These included hygiene kits, aqua-tablets, water containers, blankets, clothes and food.
Top image: A destroyed house in Ngangu township Chimanimani. Zinyange Auntony/ActionAid