Female genital mutilation (FGM)
Can FGM be ended?
A lot of progress has been made over the past two decades to end FGM - global rates of FGM prevalence have fallen everywhere, and particularly dramatically in East Africa.
A 2018 study showed the number of girls undergoing FGM has fallen from 71.4% in 1995, to 8% in East Africa in 2016. 
However, with population rates increasing, the absolute numbers of women and girls affected by the practice continue to rise – with an estimated 3 million girls at risk every year.
There is now more evidence available on what works to end the practice and more political will and investment in stopping it.
The progress on ending FGM has been driven by feminist activists and grassroots organisations in affected communities.
ActionAid believes that we can end this practice within a generation. To do this, we need to work with whole communities to establish an open dialogue and change attitudes and behaviours. We are working in partnership with community leaders and with women's rights networks and activists to help bring an end to this practice.
ActionAid provides direct support to girls and women escaping violence through our safe spaces and safe houses.
ActionAid also provides girls' clubs where girls learn about their rights, gain confidence, build their self-esteem, and learn valuable life skills.
ActionAid provides training to community and religious leaders in the specific skills they need to speak out and influence others so that eventually whole communities say no to FGM.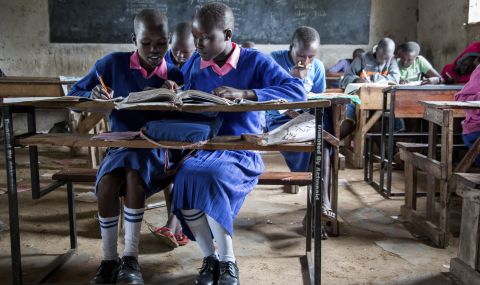 Why does FGM happen?
FGM is a harmful traditional practice, a social norm, and a form of violence against women and girls.
The reasons for practising FGM are complex. It is a practice that goes back 2000 years, and it is deeply embedded in social, economic, and political structures.
FGM is illegal in many countries, including the UK, but laws are not always well-enforced and not always known about.
In some cases, communities are aware of the law but choose to keep practicing FGM as it is understood to be a social obligation and a necessary rite of passage for girls.
FGM pre-dates major faiths and is not required by any one religion. However, it is practised among various religious groups, under the misconception that it is a requirement.
Many families consider FGM as a necessary part of upholding family honour and tradition and a way of maintaining cleanliness and hygiene.
Men and boys often grow up expecting that they will marry someone who has undergone the procedure and girls may want to be cut due to peer pressure, fear of social exclusion, and where it is a precondition for marriage.
Refusing FGM can have severe social repercussions, including being rejected by one's family, becoming an outcast, or being denied the right to speak in public.
If a girl refuses FGM, she may be forced to be cut anyway, or run away to escape. This social context is why ActionAid believes in working with the whole community to abandon the practice rather than placing the burden on individuals to refuse the practice.
Types of FGM
The World Health Organisation has classified four main types of FGM.1
Type I - clitoridectomy: removing part or all of a girl's clitoris and/or prepuce
Type II - excision: removing part or all of a girl's clitoris and the inner labia (lips) with or without removal of the outer labia (excision)
Type III – infibulation: narrowing of a girl's vaginal opening by repositioning the labia (lips) to make a seal (with or without cutting of the outer labia)
Type IV – all other harmful procedures: including pricking, piercing and cauterisation.
All types are a violation of girls' human rights.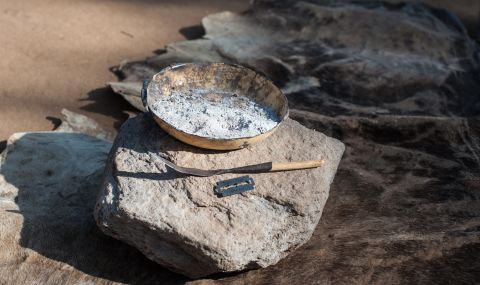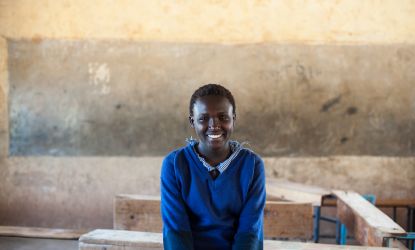 Damaris' story of FGM
Damaris (not pictured) is from Kenya. She underwent FGM aged 11. At the time she had no idea what it really was.
I didn't know where I was going to be cut. I wanted to run, but they held me back. I was crying so much." 
Afterwards, Damaris was forced to marry. As a result of FGM, having sex and giving birth to her baby was agonising.
Luckily she heard of an ActionAid's women's group. Damaris says the group has made a huge difference to her life - she now feels safe, supported, and is learning practical skills to help her in the future. 
"Thanks to the group, I feel better every day," she says. "We talk about our life experiences. I tell them how bad and sad it feels to be married off to someone you do not know. After having talked to the group and let everything go out of my head, I feel at peace with myself.
"We also learn business skills. I'd like to have a shop where I could sell maize flour, sugar, batteries and lots more things. ActionAid gives us hope and strength. Every time I leave the meetings I feel really hopeful."
We provide direct support to women and girls who have escaped FGM
We help communities to learn and openly talk about its damaging effects
We run youth groups and girls clubs to help girls and boys learn about gender equality and speak out for girls rights

We train women to form

Women's Watch Groups

to report cases of FGM

We lobby governments to help pass anti-FGM laws
We campaign for an end to violence against women globally.
322,800
women helped to challenge violence against women and girls and harmful traditional practices like FGM (in 2016 alone)2
1,080
community-led projects to support women and girls to challenge harmful traditional practices including FGM (in 2016 alone)3
2,000
members of the ActionAid-supported Kongelai Women's Network in Kenya, who campaign against FGM4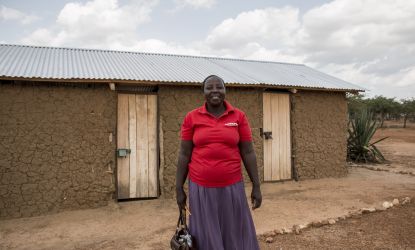 How women are leading the fight against FGM in Kenya
Susan Krop is the director of the Kongelai Women's Network in Kenya. She was forced to undergo FGM at the age of 12 and was married shortly after. Now, she leads 107 women in the network to tackle FGM and other forms of violence against women and girls in her community, supported by ActionAid.
We are women who have come together to fight against the violence against women and girls. Now, more girls are going to school and completing their education. But this doesn't mean FGM has stopped.  It is being practised in other areas.  There is still more work for us," she says.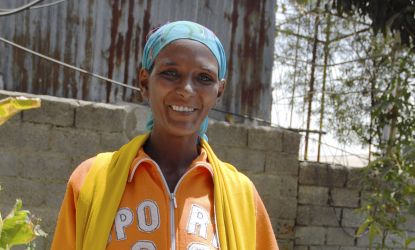 ActionAid Women's Watch groups help bring an end to FGM
In Ethiopia, we've trained over 1,000 women to form Women's Watch Groups, and helped them understand how FGM can be harmful to women, and the laws that are there to protect them. As a result, more than 42,000 people living in 12 communities have stopped practising FGM, and more and more girls are refusing to have it.
Meko Aman, 19, in Seru, was the first female to be married without having undergone FGM. Watch groups have been convincing parents against the practice, and those that are defiant are reported to the police. Meko's mother is a member of the watch group.
Although we are taught about the ill effects of female genital mutilation, many girls still undergo it, as it had been difficult to convince parents. Now, anyone can report to the Women's Watch Group. The Women's Watch Group members try to convince parents against the practice and take individuals who persist to court. They spare girls, one way or another."
Fighting FGM around the world
We believe that we can end FGM in a generation.
Progress is being made – more countries are creating laws banning the practice, and more communities are working together towards collective abandonment.
But there is still much to do to achieve total eradication. ActionAid will continue working in partnership with communities and women's rights organisations until this practice is stopped, and all girls are able to lead lives of safety, dignity, and equality.
Are you at risk of FGM?
If anyone (yourself, someone in your family or anyone you know) is at immediate risk of FGM call the police on 999.
For further help, the following services may be able to help you:
NSPCC: Free, dedicated FGM helpline
For those who are worried about a child potentially at risk of FGM (or at risk themselves) the NSPCC 24 hour anonymous helpline can provide support 0800 028 3550 or email FGM.Help@NSPCC.org.uk
The Dahlia Project is a specialist service for women and girls in the UK who have undergone FGM, and provide therapeutic support groups
The National Health Service offers specialist FGM support clinics around the country
FORWARD provide information about FGM in the UK, advice services, and also have monthly coffee mornings to share experiences
Top image: The Kongolai Women's Network in Kenya is a support group which campaigns for FGM awareness and provides help and protection for women and girls. Photo credit: Ashley Hamer/ActionAid.
Page updated 31 January 2023